Cooking vessels are used to cook meat products. Robust 3-jacket construction in stainless steel with perfect insulation of the walls and cover to prevent unwanted heat leakage and to secure keeping of requested temperature.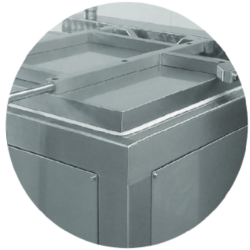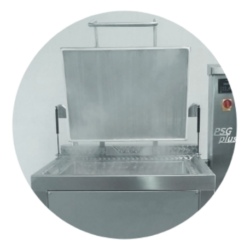 The insulated cover is sealed with a silicone sealing that ensures perfect sealing of the cooking vessel and of the cover.
The opening of the cover is can be, based on the customer's request – mechanic or pneumatic.
The control and regulation system ensures temperature control of the medium, core heating, time, Δt, delayed time.
Vessels volumes: 150, 200, 250, 300, 350, 400, 500, 600, 700, 800, 1000 – litre
Heating source can be:
• Electric
• Gas
• Steam
• Or combination of previous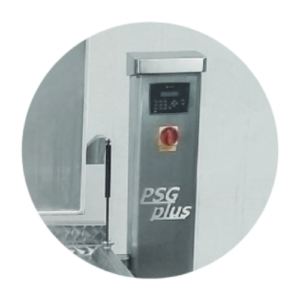 Are you interested in our devices?
Feel free to email us with your inquiry. We will be happy to deal with you.